Celebrating Major Donors and Lifetimes of Service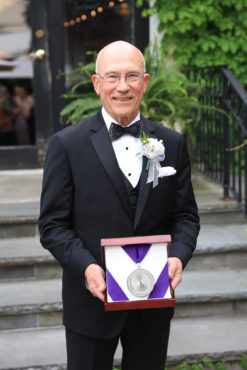 The event, celebrated each May at DiSalvo's, recognizes major donors, as well as key individuals and businesses who have made remarkable contributions to UPMC in North Central Pa. and their communities.
This event grants the Foundation the opportunity to recognize those whose lifetime of service and leadership stand out among their peers, and honor those who have made a significant impact on UPMC in North Central Pa. by generously supporting Susquehanna Health Foundation.
It is the community's ongoing support that continues to bring life-changing medicine to north central Pennsylvania.