Susquehanna Health Foundation Honors Long-time Leader with Lifetime Achievement Award
Susquehanna Health Foundation recently recognized Steve Johnson, long-serving health care leader for Susquehanna Health, now UPMC in North Central Pa., for his life's commitment and extraordinary service to advancing health care in northcentral Pa., across the Commonwealth, and nationally at its Eighth Annual Lifetime Achievement Awards.
The President's Award was presented to Johnson in recognition of his four-decade career at the forefront of a rapidly changing health care environment.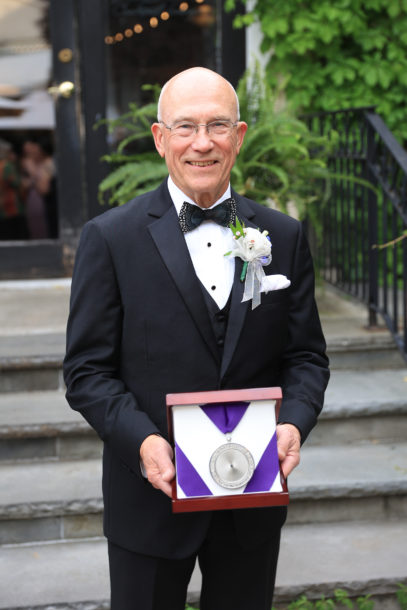 "When it come to a legacy of service, generosity, and forward-thinking ingenuity, Steve is a class of his own," said Sherry Watts, president of Susquehanna Health Foundation. "He has been a trailblazer building powerful partnerships, enhanced health care for our entire region, and committed countless hours to meaningful community organizations. The President's Award is a fitting recognition of his diligent service to the causes of health care and philanthropy."
Under Johnson's leadership, progressive moves made by Susquehanna Health ensured high-quality health care remained accessible locally. Johnson also played an instrumental role in Susquehanna Health becoming part of UPMC, bringing a new level of health care innovation to the region. Johnson's leadership and influence extend beyond the regional health system as he also contributed to health care reform through various roles on regional and national Board of Directors, including Little League International, the Hospital and Healthsystem Association of Pennsylvania (HAP), and the American Hospital Association. During his tenure, Johnson also served as president of the Board of Directors for Susquehanna Health Foundation, providing oversight for more than $52 million raised to implement major health care facility modernizations and technology advancements.
"Humble, gracious, and passionate are all words that come to mind when I think of Steve," said Patti Jackson-Gehris, president, UPMC in North Central Pa. "Throughout his tenure in health care, he has worn many hats – reservist, nursing home administrator, chief operating officer, president and CEO, philanthropist, leader, and innovator. One constant has always been his desire to make a lasting impact in service to others – an impact that spans from our local health system and out across the globe. Under his guidance, our regional system grew into a leader in healthcare delivery and we credit our current successes to the firm foundation which he helped establish. I don't know that we'd be where we are today, if it hadn't been for Steve, and thank him for everything he's done for our system, our patients, and the communities we serve."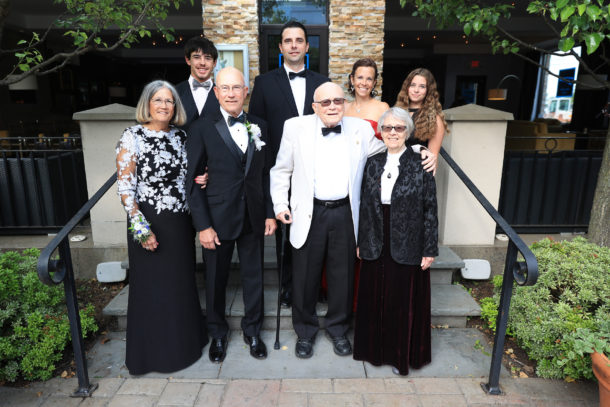 In addition to honoring Johnson, the event also celebrated major donors whose financial contributions have brought world-class health care to north central Pennsylvania.

"Many individuals and organizations contribute their time, effort, leadership, and generosity to our hospitals and facilities, and we are thankful to be a part of a community that gives so much," said Watts. "Our donors make an impact, and our region benefits greatly from their generosity."

---
Sign up to receive our monthly e-newsletter