Donor Spotlight: A Full Plate of Generosity
In some ways, you could say life has come full circle for David Gemberling.
The Sunbury native, who works as a dietary manager at UPMC Muncy, was exposed to hospital life at an early age. He grew up in a family that included nurses, learning by example the positive impact a hospital can have on a local community. Years later, he would have that experience firsthand as a high school volunteer at his local hospital.
Today, David oversees dietary requirements for patients, handling any concerns they may have related to food, hiring culinary team members, and working with the hospital's administration to manage catering needs. Serving in a role where health care and hospitality intertwine has inspired David to share not only his talents and abilities but also his resources with those in his community.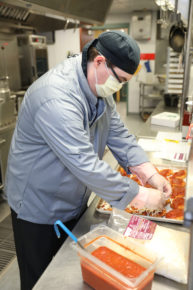 "Growing up, I came from a family that lived paycheck to paycheck," David says. "There wasn't a lot, but we did what we could. That stuck with me throughout the years. Now, I'm in a position where I can try to help other people, and I'm really passionate about better health for everyone."
A major donor to the Susquehanna Health Foundation, David is not only a member of the Cornerstone Society but also the first UPMC in North Central Pa. employee to use UPMC's new FreeWill tool, which allows the user to create a legally binding will at no cost in just a few minutes. The process is simple and includes an easy-to-complete questionnaire to help ensure donors can leave the type of lasting legacy they desire.
At 33, David initially dismissed the idea of creating a will. But after considering the events of the COVID-19 pandemic, and following the birth of his daughter, Harper, David began to consider the security that a will could bring to his family, including his wife, Chelsey, if the unthinkable were to occur.
"One day, I was sitting in my living room watching my daughter play, and it just really clicked," he says. "'What if something happened to me?' You don't like to think of things like that, but you should be prepared for them."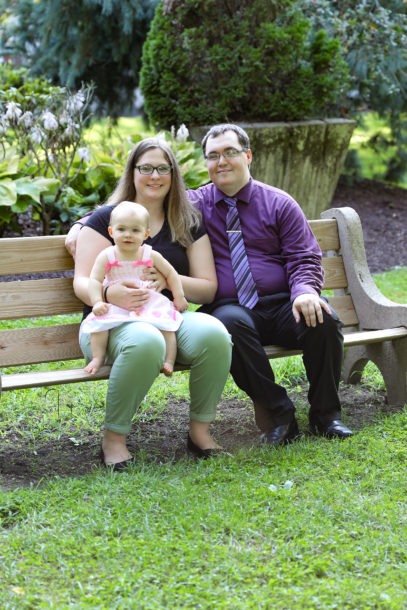 With Harper's future in mind, David recalled his upbringing and the impact local hospitals have had on his own life — from his daughter's birth to his time working in culinary departments at UPMC Muncy and elsewhere, to the volunteer hours he accrued in high school. Immediately, he decided to include the Foundation as a beneficiary in his will.
A loyal supporter of the Foundation and a believer in its mission, David knows that his gift will one day be put to good use.
"The Foundation is built on solid principles," he says. "It's very transparent, and you know where your donations are going. People don't always like to give [to charity] because they don't know where their money is going. I love the fact that the Foundation allows you to pick exactly where your donation will go."
David actively follows the Foundation's Susquehanna Strong Comprehensive Campaign, especially the expansion of the UPMC Hillman Cancer Center in Williamsport, an effort he says he is incredibly proud to support. The project includes significant upgrades to the center's clinical areas, chemotherapy infusion services, and pharmacy.
Whether it's through his work in the kitchen or his generosity to the Foundation, David says his objective is the same.
"With everything I do, the end goal is to make things safer, more reliable, and more consistent for our patients and guests."