Network of Specialists Helps Teen Recover from a Brain Tumor in Time for Family Vacation
This past July, at just 17 years old, Ella Gerst's seemingly normal teenage life was suddenly turned upside down. She found herself in the UPMC Williamsport Emergency Department, diagnosed with a brain tumor. The emergency services team assessed Ella's symptoms and medical history and then ordered tests that uncovered the tumor in the left temporal lobe.
And in the blink of an eye, Ella's future was uncertain.
Prior to this, Ella was having a normal summer break from Jersey Shore Area Senior High School, where she was on the honor roll and played tennis. She led an active lifestyle, including skiing in the winter and having fun with friends. Seemingly out of the blue, Ella began to have mild episodes of what she described as feeling "a little off," and on occasion, she would catch herself suddenly staring off momentarily at odd times. Her family noticed it, too, and she was seen and treated for what was believed to be seizures.
Not long after, Ella felt an episode coming on while exercising on a treadmill. She remembers sensing that something was different this time — the seizure was stronger than anything she had experienced before. Thankfully, she stepped off the treadmill moments before she lost consciousness and was taken to the Emergency Department (ED) at UPMC Williamsport.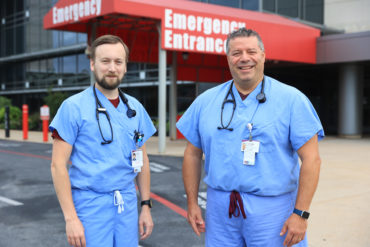 In the ED, Josh Morley, MD, and Joe Mileto, PA-C, were the first to see Ella. The team started from scratch as they looked at all the symptoms Ella had been dealing with prior to being taken to the ED. Her whole history was examined, including existing symptoms that had led to a past diagnosis and treatment for a seizure disorder. Blood work, an EEG, and a CT scan were ordered. When the CT scan came back with something suspicious on it, the ED team ordered an MRI, and the films were sent through the UPMC network to be read that day by a neurosurgeon at the Neurovascular Center of Excellence at UPMC Children's Hospital of Pittsburgh. It used to take hours, days, or even weeks to get MRI films to the out-of-town specialists who could read them, but today these files can be accessed almost instantaneously via UPMC's coordinated electronic imaging review network. Sharing imaging results like this is now possible among almost all UPMC facilities throughout the health network's large geographic service area.
The MRI of Ella's brain showed a left temporal lobe tumor. The source of the seizures had been determined. "When they told me what the MRI found, I was in shock. I was scared about my future and worried if I was even going to have a future," says Ella. "I really needed answers about what was going to happen next."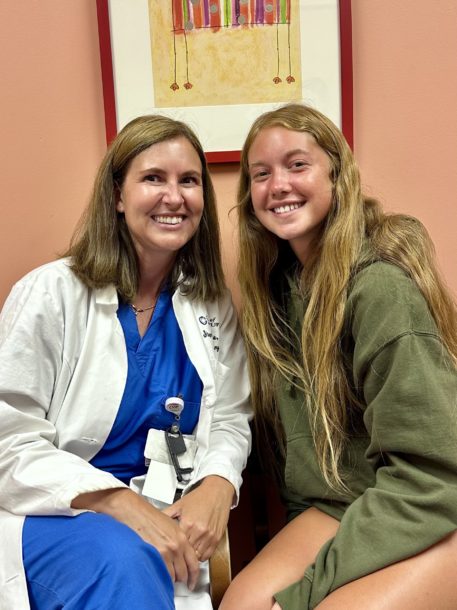 Some Good News
While still in the ED, Ella and her parents, John and Jill Gerst, were able to speak directly with Stephanie Greene, MD, pediatric neurosurgeon at UPMC Children's Hospital of Pittsburgh, and director of Vascular Neurosurgery and co-director of the Neurovascular Center of Excellence, UPMC. Dr. Greene spoke directly with the family to share that the tumor was not life-threatening. But while it didn't need to be removed that day in Williamsport, it was important to remove it soon. Dr. Greene's team arranged to do the surgery the following week in Pittsburgh. The Gersts had time to go home, digest all they had just learned, and make plans for the journey ahead of them.
"What helped me so much while I waited for the surgery and then waited for the results was my faith. Prayer kept me sane. It helped keep me going," remembers Ella. She never gave up, either. Senior year of high school, college, her future career, her adult life in the years ahead — she was going to keep positively focused on these goals, too.
A week and a three-and-a-half-hour drive later, the Gersts met Dr. Greene face-to-face on the day of surgery in Pittsburgh, at one of the top 10 children's hospitals in the country. By then they were hardly strangers. "I cannot say enough about Dr. Greene and all the medical teams that treated and took care of Ella," says Jill. "They were beyond available to us. They were so kind and caring, and as a parent, I really needed that."
This was true on every level, she says. Dr. Greene was able to perform Ella's brain surgery while needing to shave only a minimum of her hair — a thoughtful act that let the teenager keep her beautiful long locks for the coming school year.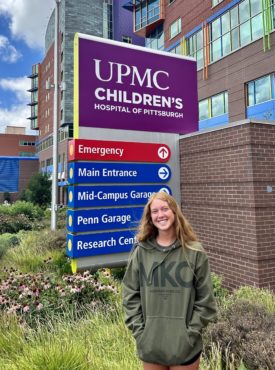 Profound Perspective
Michael Gerst, DO, FACEP, is UPMC in North Central Pa.'s Chief Medical Officer of Emergency Services, and he's also Ella's uncle. Dr. Gerst knew from his work experience that ED patients often need thorough detective-level evaluation and diagnostics to figure out what is going on and to treat them properly. But now it was his niece who was having a medical emergency, and he found himself looking at the experience from a patient's vantage point. It was, in his words, "most profound."
Dr. Gerst traveled with the family to Pittsburgh for Ella's surgery. "Seeing my niece and family's journey from the local emergency room with an unknown medical emergency to a neurosurgery center in Pittsburgh gave me a new perspective," he said. "Ella's access to top medical care and diagnostics within our network saved her life." "Maybe the most profound moment of my professional career came late in the night after Ella's surgery. My brother turned to me and said that this experience has changed his mind on health care completely," says Dr. Gerst. "John told me, 'It's not about the easiest way to do things in medicine, it's really about the best way.'"
Dr. Gerst agrees with his brother. He says being able to see firsthand that the best way for Ella to get the procedure she needed was to have UPMC Williamsport's ED refer her to UPMC Children's for the surgery the following week. The experience has inspired him to work toward finding even more ways to collaborate for ED follow-up care. For starters, he is taking his leadership team out to meet the UPMC Children's leadership, so they can learn from each other to improve patient outcomes.
Improving patient outcomes is always a focus. "One of the unique things that makes us experts in rural health care is that we offer a world-class network of specialists who can connect with our communities through technologies that close the gaps that traditionally have posed obstacles to advanced care," says Patti Jackson-Gehris, president of UPMC in North Central Pa. Far from lessening the patient experience, telemedicine can bring so much more to rural patients who might otherwise have long travel times to see their health care providers. If a specialist was needed for a consultation, or to read an imaging film, it created a very difficult hurdle in the past.
"Properly used, as we do here, technology can elevate the coordination and quality of the health care experience for rural patients in ways that really matter," Jackson-Gehris added.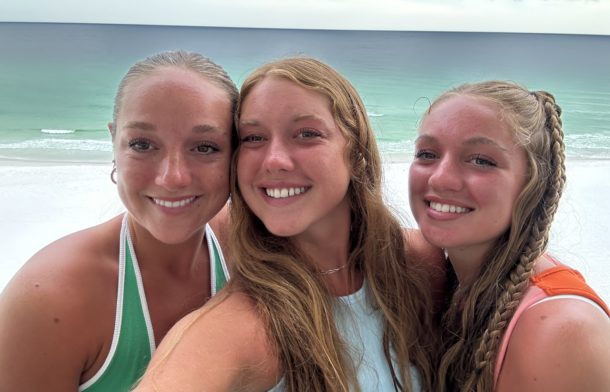 A New Outlook on Life
Ella's tumor pathology came back benign. Thankfully, the type of tumor she had did not require chemotherapy or radiation, and Ella has been seizure- and symptom-free since the surgery. The family was able to go on their end-of-summer vacation in August, which felt like a fitting celebration after the tumultuous July they had. Her future follow-up care includes visits to Dr. Greene for MRIs every three months in her first post-surgery year, every six months the year after that, and then once yearly over the next 10 years.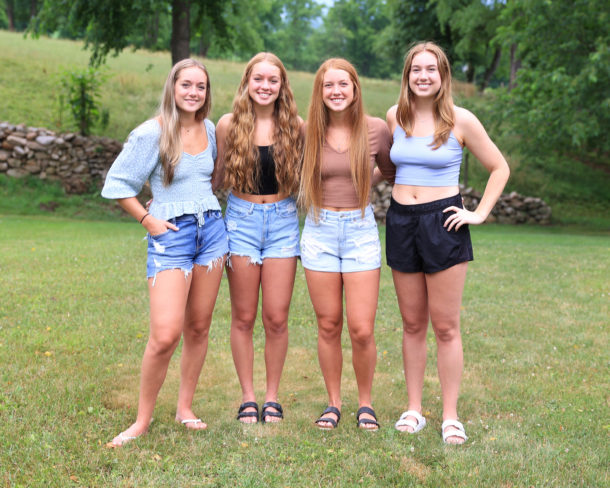 When asked what she would tell other children faced with a similar medical emergency, Ella thinks a moment and offers this sage advice: "Never take anything or anyone for granted in life. You just never know when it might all change in a heartbeat. I'm really grateful for my family and faith, and also for all the kind and caring doctors, nurses, and staff who helped me when I needed it the most."
---