UPMC in North Central PA. employees support their passions through endowments
They say home is where the heart is. And more than 25 years ago, the hearts of Mark and Betsy Trueman found a home with each other, in Williamsport, and within the confines of the UPMC in North Central Pa. health system.
Mark and Betsy first met in 1996 as students at the Williamsport Hospital Paramedic Training Institute. While each were embarking on their individual career paths, the commitment and passion they shared for helping people and serving their community guided the two together, foreshadowing the long careers in care delivery they each had in front of them.
"I think my faith and the desire to help others led me to my career," Mark says. "I lost my father very early during college. My dad was a huge inspiration, and he was always very community focused. When it came to emergency services, and being involved with your community, being involved with your church, being involved with helping others — those were ideals that always resonated."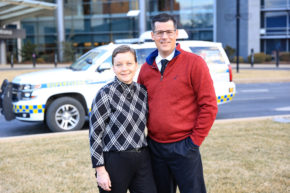 As it turns out, Betsy grew up in a similar household — one where the focus was always on giving, and volunteer visits to the local soup kitchen weren't uncommon.
All these years later, those same values remain imprinted on the Truemans, which is why Mark and Betsy made the decision to contribute to Susquehanna Health Foundation's Clinical Excellence Endowment — an initiative aimed at supporting recruitment, retention, and education — along with the Dr. Gregory and Mrs. Marilyn Frailey Endowment, benefiting emergency medical services.
Why an endowment with Susquehanna Health Foundation? Because as Betsy puts it, UPMC in North Central Pa. is like family. And it has been for more than two decades.
It's no exaggeration to say Mark and Betsy have dedicated their professional lives to the people and patients of UPMC in North Central Pa., climbing the career ladder throughout their tenures in the health system.
After trading in her paramedic boots for nurse scrubs, Betsy was a bedside ICU nurse before succeeding in various leadership roles and overseeing multiple units at UPMC Williamsport in her role as the clinical director of critical care. Mark's career took a similar upward trajectory within the UPMC in North Central Pa. health system, as he ascended from his staff paramedic post to his current role as the deputy chief for emergency medical services.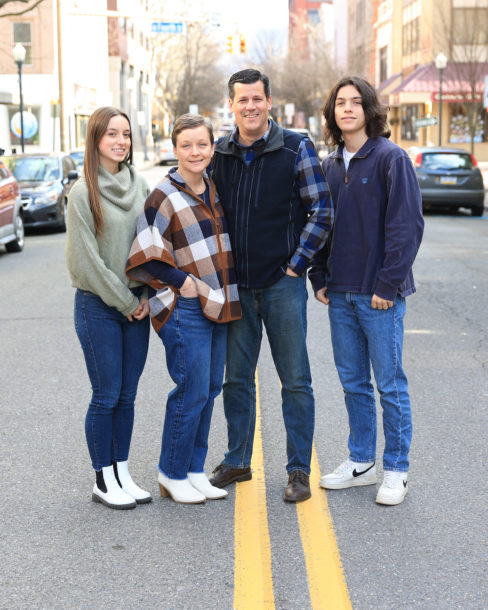 With Mark hailing from Philadelphia and Betsy from central New York, the allure of returning home would have been tempting for many people. But the Truemans chose to remain in Williamsport for both their careers and to raise their family in the community they love. While they enjoy traveling and experiencing the world with their children, Brianna (18) and Andrew (16), their true home is Williamsport — the place where their careers and family first began.
"We chose to stay here in Williamsport because we just fell in love with the area," Betsy says. "It's a great place to raise a family."
Both Mark and Betsy view their donations to the Foundation as much more than just a gesture of goodwill. It's a way for them to pour back into the community and the health system that has given them so much over the years.
"For me, the Foundation is so important and has done so much for the hospital, our community, and the services that we offer," Betsy says. "Because of the Foundation, we're really improving the health care of the community. Health care and medicine change minute by minute, and causes like the Clinical Excellence Endowment help us keep up with that."
Donating to the Foundation also provides Mark and Betsy with the opportunity to pay tribute to those who had a profound impact on their own careers, such as the late Lanea Ruffaner, who was the paramedic program's first coordinator, and retired medical director for the paramedic program, Dr. Gregory Frailey.
"We're helping to set the stage for the future," Mark says. "The Foundation really is outstanding here, and I don't think we can emphasize that enough. We know this money is going to the future. It's going to help our people. It's going to help our service lines. It's going to help patients."