Funding helps UPMC in North Central Pa. bolster services for victims of sexual assault.
Studies show that someone is sexually assaulted every 68 seconds in this country — a jaw-dropping statistic that equates to more than 463,000 annual assaults. But you don't have to tell that to Rachal Clark. The registered nurse knows all too well how often incidents like rape take place today.
"Because of what I do, I'm exposed to victims of violence on a regular occurrence," she says. "But the prevalence of it in our society started to interest me when I was still in nursing school. Unfortunately, this is not something that is rare."
It was that awareness of the problem that prompted Rachal to begin training as a forensic nurse shortly after joining UPMC Williamsport as a staff nurse.
Forensic nursing sits at the intersection of health care and the legal system, with skilled practitioners delivering specialized care for victimized and abused patients. And for those like Rachal who see sexual assault victims, that means becoming a Sexual Assault Nurse Examiner (SANE).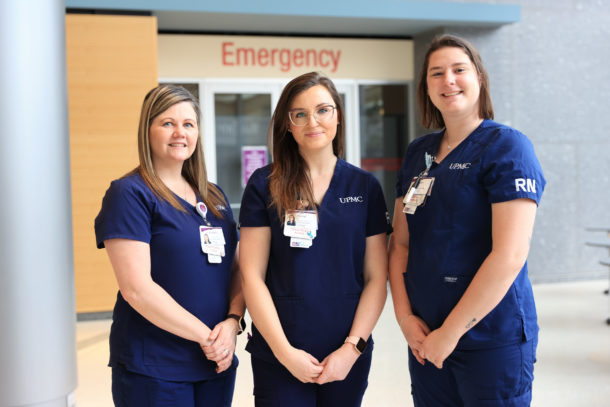 "We make sure that patients have everything they need medically, but we're also collecting evidence to help back them up and back up law enforcement if the time comes that they want to go to trial or choose to press charges," she adds.
About a year into her forensic nursing career, the Pennsylvania College of Technology graduate was promoted to forensic nurse coordinator – Williamsport, Muncy, and Lock Haven, a role that involves coordinating 24/7 nurse coverage at those three UPMC facilities, the training of her fellow SANEs, facilitating continuing education, and case tracking.
Although it was her predecessor who directed the purchase of new and much-needed equipment through the Susquehanna Health Foundation, Rachal has played an instrumental role in working with the Foundation and ensuring those purchases have been put to good use.
"In an effort to best serve our sexually assaulted patients and prosecutors, we sought funding to purchase two MobileODT devices that are used to collect forensic evidence," Rachal says. "The equipment is a specialized camera that allows for the evidence collection and also interfaces with the patient's electronic medical record."
The devices, which are known as the EVA System and are designed specifically for SANE examination, cost a total of $16,000. Replacing the bulky and intrusive colposcopes previously used to take pictures during pelvic exams, the EVA System devices were deployed at UPMC Williamsport and UPMC Lock Haven thanks to donations from Lycoming County Board of Commissioners, Clinton County Commissioners, and Ryan Gardner and Erica Trimble.
The EVA System also enables SANEs to host these sensitive images on a secure cloud-based server, ensuring patients receive the utmost level of privacy.
In addition to the equipment, Susquehanna Health Foundation also helped to secure donations for training additional SANEs. The $10,000 earmarked for training fills an immediate need to educate six new nurses, with each SANE completing a 41-hour didactic online course before undergoing a clinical preceptorship with an existing SANE nurse.
"The donations are very helpful because it gives me the ability to recruit more nurses to the team," Rachal says. "More nurses equal more coverage for the on-call schedule. That means we have increased availability, so someone is always there 24/7."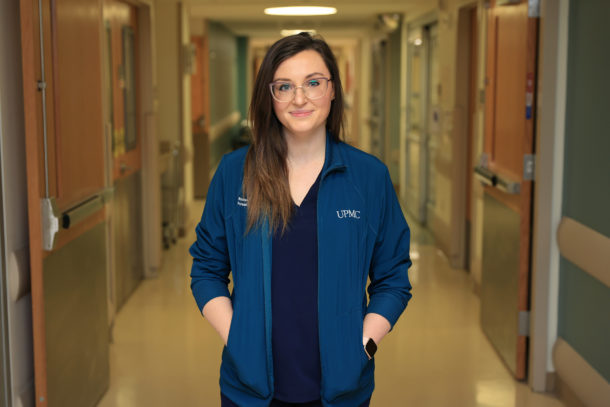 Planning for a Future Impact
Rachal sees tremendous value in the program and the impact it can have on the community she feels fortunate to call home. That's why she recently completed a will at the age of 32 — including in it Susquehanna Health Foundation and a designation for the SANE program.
Given her job, which includes one 12-hour staff nurse shift in the emergency department each week, the single mother of two small children sees daily how unexpected events, accidents, injuries, and even death can occur at any time. Drawing up a will at such a young age may seem unusual to some, but for Rachal, the process gave her peace of mind that there's a plan in place for both her family and the SANE program.
"I consider my future contribution to the Foundation as a donation to the program that I love and am incredibly passionate about," she says. "It's important for people to understand how vital this resource is for the community. Nobody wants to use it, but when you need it, we're there."