In planning for the future of health care locally, Susquehanna Health Foundation has identified the need to establish endowments, both for the greatest need and for strategic service lines. They will be instrumental for sustaining and improving quality, creating new programs and services, remaining innovative, and providing security during times of economic crisis.

Clinical Excellence Endowment
Paramount to UPMC's mission in the North Central Pa. is the recruitment, retention, and education of clinical staff. These three key components are critical in ensuring the provision of high-quality care and access for the patients we serve now and in the future.
The Clinical Excellence Endowment has a long-term goal of $10 million, so there is approximately $500,000 available annually to support the expansion of services, professional development, and education needs.
Through the Susquehanna Strong Comprehensive Campaign, the initial goal is to raise $3 million, with future planned gifts playing a large role in the long-term success of the endowment.

Retention and Recruitment
Recruiting and retaining high-quality physicians and clinical staff is a challenge in north central Pennsylvania and throughout the health care industry. When physicians, particularly specialists — who are often difficult to recruit to a rural community — are deciding whether to join UPMC, technology and equipment can be vital factors in their decision. The endowment will support recruitment by helping to fund equipment needed to recruit a specialist, or by adding a new capability to the services we currently offer. Often, the specialists are already using state-of-the-art equipment, and the purchase of this equipment might not be in our system's current capital budget.

Training and Education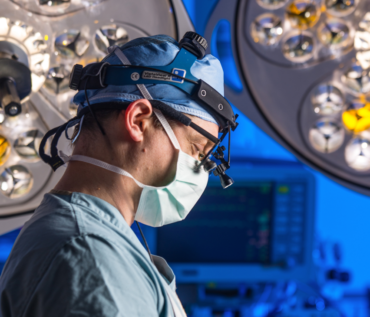 Creating a culture of 'growing our own' is essential. Locally and nationally, we are experiencing a shortage of clinical staff, particularly in rural communities. Currently, more than 126 of our nurses are over the age of 60. Access to annual funding from an endowment for education will be instrumental in helping us retain and grow the right staff so that we can continue to provide the highest quality of care for our patients. This education could consist of advanced nursing degrees, innovative technology and equipment for internal training, and certifications for specific fields, such as trauma and rehabilitation.

---
Simulation Training
Simulation training is an innovative educational tool used to enhance clinicians' knowledge and raise the level of care. Simulation-based learning provides an immersive experience by offering real-life medical scenarios in a controlled, safe environment. The primary objectives of simulation are to improve the safety, effectiveness, and efficiency of health care services, as well as patient outcomes.

Advanced Degrees
Internal training and education will greatly enhance our clinical teams' preparedness for a multitude of situations, particularly those that don't occur every day. Beyond annual training, the need exists to assist our clinical teams in pursuing advanced degrees and fellowships. This further education will raise the level of care we are able to provide and grow the leaders we need for the future of health care in our region.